5 Jump Rope/Jump Squats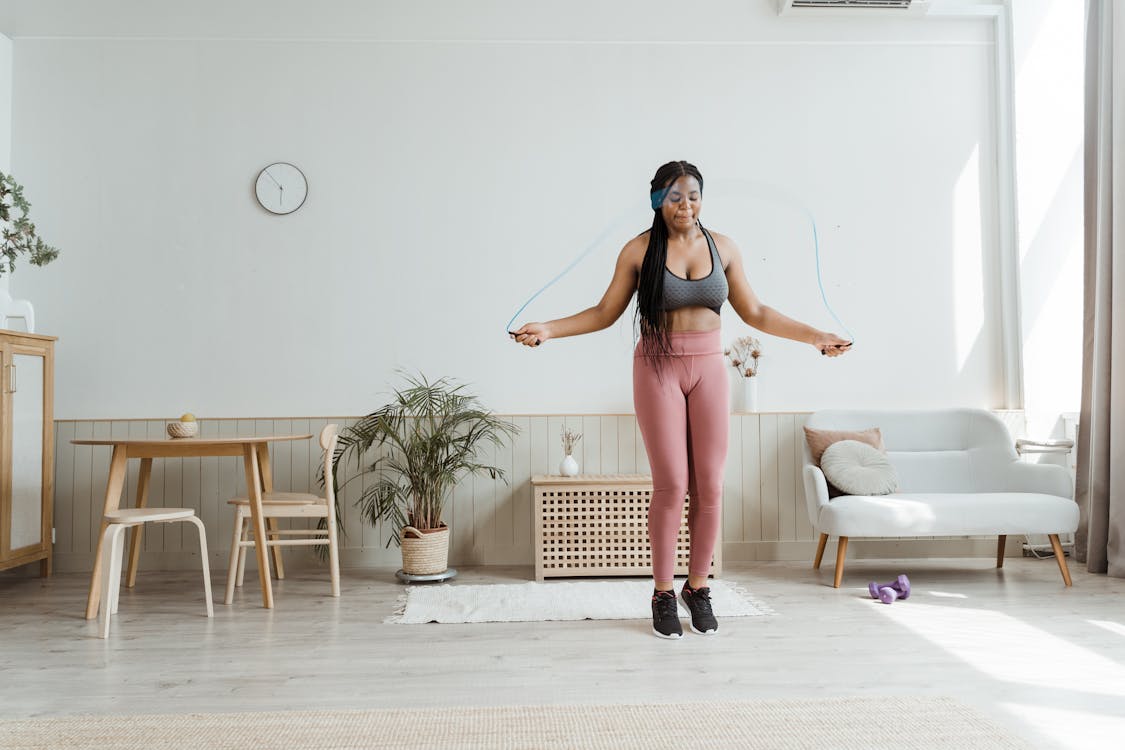 Jumping rope is one of those exercises that makes you feel like a kid again, and it's also an awesome way to build some serious aerobic fitness. You can burn a ton of calories while having fun doing it too. And if you want even more fat-burning action, try doing them with squat jumps instead. Jumping up and down over 500 times in 30 minutes will do that! If you're feeling strong, try holding weights in your hands or wearing ankle weights for added resistance during each jump.
6 Burpees
Burpees are a high-intensity exercise that uses your body weight and brings your heart rate to its highest point, helping you burn fat fast. To do a burpee, squat down and place both hands on the ground as if you're about to perform a push-up. Kick both of your legs back into a plank position so that only your upper back and feet touch the ground. Jump up as quickly as possible and repeat immediately. If you can't jump, hop instead.